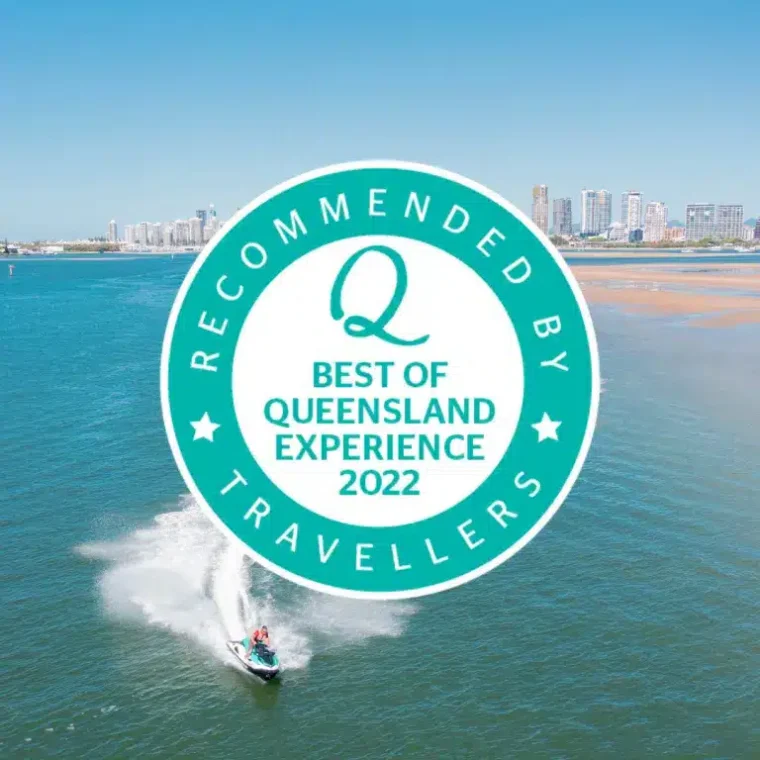 The results are in for the Best of Queensland Experiences Program 2022! On Tuesday, more than 4,700 Queensland operators received the results of the Best of Queensland Experiences Program and drumroll please…….
The program has named Jet Ski Safaris as a "Best of Queensland Experience 2022"!
The Program (BOQEP) is an innovative program that guides the Queensland tourism industry to deliver exceptional transformational experiences. By creating positive word of mouth for Queensland it will help to attract more visitors, grow expenditure and increase market share.
Tourism and Events Queensland (TEQ), in partnership with Destination Gold Coast, the Queensland Tourism Industry Council (QTIC) and the Department of Tourism, Innovation and Sport (DTIS) has recognised our little business for our commitment to delivering an exceptional visitor experience amidst the challenges being faced by our tourism industry this past year.
Thank you to all of our visitors who have left reviews online for Jet Ski Safaris and engaged with us on our social media channels! We love you!
You can read more about it HERE! And if you want to see why we were given the award, come and join us on safari by clicking HERE!