Planning a jet ski adventure? When it comes to jet ski rentals, the options are endless. Before you rent a jet ski, it's important you know what to look for to avoid falling into a trap or a scam.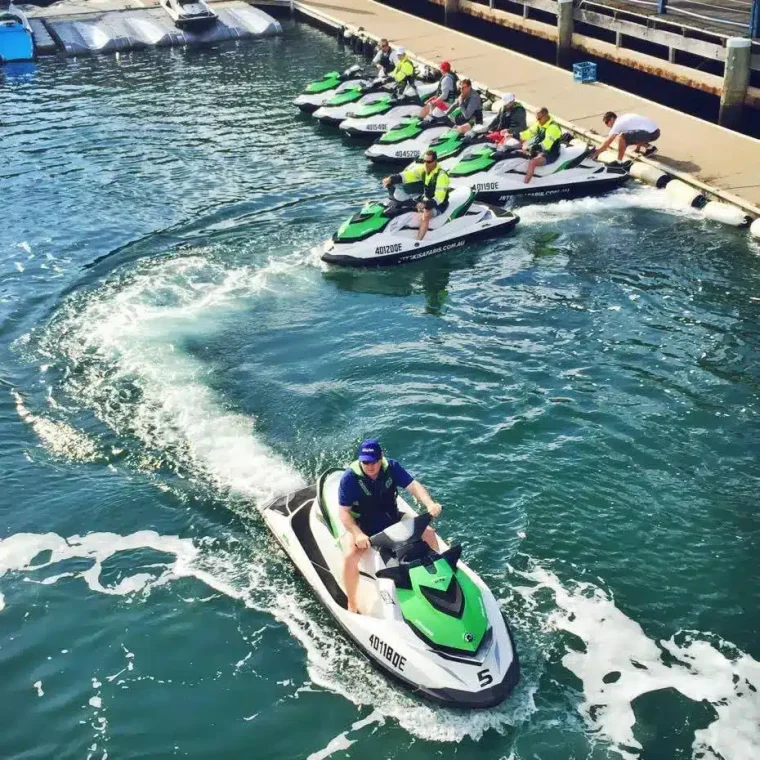 1. Check the company's reputation
When you're renting a jet ski, it's recommended you do so only from a company with an established reputation and strong customer satisfaction. Jet Ski Safaris is an established hire company with outstanding positive feedback from our valued customers, so you can be sure that we'll deliver an amazing ski experience for you, your family and your friends.
2. Inspect the jet ski for rust, wear and tear
Before you rent a jet ski, check how old it is. The presence of rust or corrosion indicates an older model, which may prove unreliable or even lead to an accident. Wear and tear, holes and water leaks are also bad signs. If you notice rust or damage, it's best to go elsewhere for your rental. Through our quality partnerships with GC Jet Boat and Parasail, we only offer the newest and best-quality jet skis, jet boats and parasails to our valued customers, so you can be sure you'll be investing in a quality experience.
3. Ensure proper instructions and safety briefing
Any jet ski rental company should provide you with a user manual, basic operation training, and proper safety instructions. Before you get out on the water, we'll take you through a safety briefing and ask you to complete a written test.
If you're renting the ski alone, choose a ski that has only one seat to keep things more affordable. At Jet Ski Safaris, we offer attractive deals allowing you to travel alone on your ski, or with a family member or friend.
5. Check license requirements
Some jet ski companies require you to have a license or experience before you can go out on the water. Jet Ski Safaris welcomes all customers, no licence required! So whether you love going out on the water or have never stepped foot in a jet ski, we're able to accommodate your needs and experience level to ensure a fantastic, memorable experience.
Some jet ski companies require their customers to pay separately for gas, which can even lead to unpleasant surprises. At Jet Ski Safaris, we take care of all the maintenance and fuelling requirements for you. All you need to bring is yourself, your phone and ID for release and waiver purposes, and your spirit of adventure!
Like most motor and water sports, jet skiing can be dangerous if safety instructions and water routes aren't being followed, so it's important you spend time learning more about the way particular hire companies operate their ski tours. Our team at Jet Ski Safaris take every step to ensure our customers stay safe on the water. We only offer guided tours, meaning you'll travel in a group of 3-4 skis accompanied by an experienced driver leading the way. Although it's a guided tour, you'll still have freedom to explore and ride at your own speed.
Create an unforgettable experience with Jet Ski Safaris
Go full-throttle on fun when you book a Jet Ski Safari tour. We're passionate about giving our valued clients unforgettable Gold Coast experiences, and our commitment to safety and the outstanding quality of our extensive fleet proves we're serious about what we do. Get in touch with us today at (07) 5526 3111 and book the jet ski experience of a lifetime!