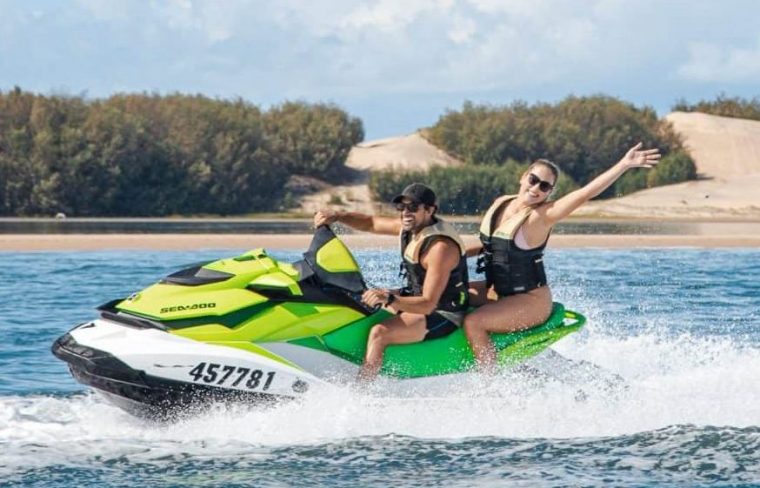 Valentines Day is just around the corner! Did you forget?! Don't worry – Jet Ski Safaris Gold Coast has you covered!
This year we are running our annual Valentine's Day Lunch Safari on Monday 14th of February 2022 and it has some epic added bonuses to help make your day super special! I mean..  Jet Ski Hire on the Gold Coast for Valentines Day?! Say No More!
The session starts at 10am from our Main Beach base at Mariners Cove Marina, where we get you started on a nice and cosy () safety briefing before we get you kitted up with the sexiest Jet Ski Safaris branded life jackets. After this, the fun really begins! You and your significant other jump on some of the newest jet skis available for rental in Queensland where you rip and tear it all the way up to South Stradbroke! Obviously it's up to you if you want to share the fun on one jet ski or have one jet ski each! Our skis are all priced per jet ski, not per person, so if you want to hog the riding all to yourself – you definitely can!
When you reach Tippler's Café on South Stradbroke, here you have the time to purchase a scrumptious lunch and enjoy a complimentary glass of bubbly for you and your partner, a swim at the beach, a tan on the sand or even a cheeky cocktail to help make up for Valentines Day falling on a Monday! ()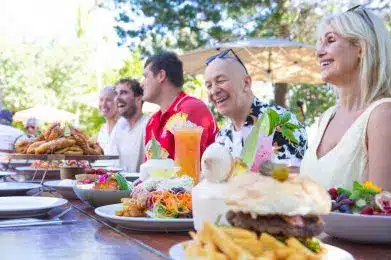 After a good 45 mins-1hr at South Stradbroke, we jump back on the jet skis and weave and wind back down to base, where your FREE photo package is waiting for you at the front desk upon your return. For only $270 per jet ski, the extended time up at South Stradbroke, complimentary glass of bubbly and a free photo package, this jam packed adventure is something you don't want to miss and a great Valentines gift idea for your loved one!
Book HERE now before we sell out!