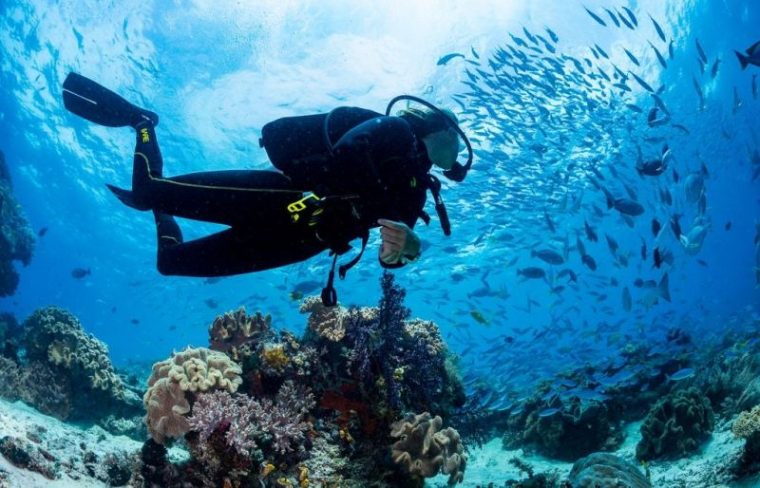 Have you ever wondered what it might be like to see the Gold Coast from a different angle? Don't we have the perfect activity for you!
The Gold Coast is truly a divers paradise. Home to several islands, shipwrecks and stunning reefs all bursting with life, adventure seekers and scuba divers are spoilt for choice. Although you could simply just visit SeaWorld to see an array of sea life, there is nothing quite like witnessing the wildlife in their natural habitat! Think Dolphins, Turtles, Stingrays, Fish, Dugongs!
That's why we suggest the awesome underwater adventure that is Scuba Diving! No experience? No worries! Our friends over at Aqua Adventure Centre have the perfect introductory diving course to help get you immersed in underwater life!
There are three entry level options available to get started. These include: The PADI Discover Scuba Diving experience, PADI Scuba Diver Course and PADI Open Water Diver programs which will teach you all about scuba diving, as well as how to be safe and have fun while you do it! While not a scuba certification course, Discover Scuba Diving is a quick and easy introduction to what it takes to explore the underwater world. And for only $119, is a cost effective way to see if Scuba Diving is for you!
To make things even more awesome – why not pair it with a Jet Ski Safari! Starting at just $164.50 per person, experience the ultimate underwater and on-water adventure that the Gold Coast has to offer! You can book your package here!
So if you're after something epic to do this Summer, look no further than a Scuba Dive. And if you love it, come back to do your ticket and you can dive anywhere in the world!