Now that travel rules are relaxing worldwide, you might be planning a trip to Australia's famous Gold Coast, an impressive Queensland region that promises fun for all and welcomes around 10 million tourists every year. If you want to visit Australia for your first holiday in a long while, you can't do much better than the crown jewel of the country's North East.
From climbing mountains to visiting shopping centres, to even riding jet skis, you'll never be left without plenty to do. With this in mind, here are some of the top tourist attractions throughout and across the country's Gold Coast.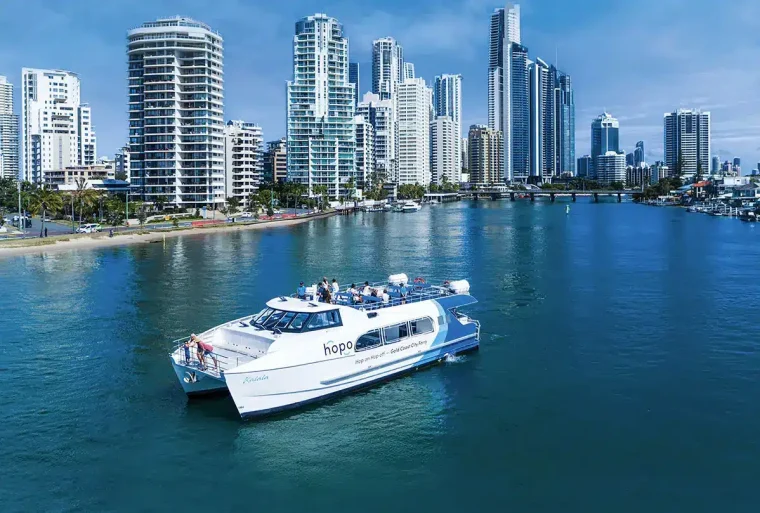 For many, the first port of call is the resplendent beaches that make the 'Gold Coast' name even more fitting – this expansive coastline means there are hundreds of beaches to choose from. Main Beach and Surfers Paradise are particular standouts among swimmers, surfers, and sitters. No matter your aim when visiting the beaches of the Gold Coast, there will definitely be plenty for everyone including boating, parasailing, aquariums, and the best in local food.
The beautiful Tamborine Mountain, also known as 'the green behind the gold', has plenty to offer tourists who visit the Gold Coast. This gives people an experience to explore nature like nowhere else and watch the sunset with the rainbow lorikeets. For anyone seeking a slower pace, the Mountain area can provide both tranquillity and beauty. Treetop walks, rope courses, hang-gliding, zip-lines and more await the whole family at Tamborine Mountain.
3. The Tallest Building in Australia
Q1 Tower is a Queensland skyscraper that was once the world's tallest residential building – and it still has the title of Australia's tallest building of any kind. This is a quintessential Queensland landmark, one which tourists can't get enough of. For this reason, the SkyPoint Observation Deck could be an unconventional but enticing destination for your Gold Coast trip; this is at the top of Q1, and lets you see the coast from every angle.
Returning to the beaches, a jet ski safari is an exciting opportunity whether you're a beginner or you're already a fan of extreme speeds. Even if you have a tight budget, there are plenty of tours available which take you along the region's best jet ski circuits – but to get the most from it, you should opt for a safari experience. The safari option takes you across the coast in style and speed, showing you the brilliant sights in a way fit for adrenaline junkies. If you're new to jet skis, you don't have to worry – each route begins with an extensive safety briefing that ensures you'll have a fun time without any prior training.
5. Go to Australia's Largest Theme Park
Dreamworld is a short drive from Surfers Paradise, with rides for all ages, so everyone can have a thrilling time; the Giant Drop deserves particular mention for letting you fall 119 metres in just five seconds. Rides aren't the only draw, however. Not only is there a built-in water park, but there's plenty of wildlife to meet such as tigers, koalas, and even crocodiles. No matter the ages you're bringing along, there's always something for everybody at Dreamworld.
Contact Jet Ski Safaris Today
There is much to do on the Gold Coast, so you would do well to book a visit as soon as you can – if you haven't already. At Jet Ski Safaris, we provide non-stop jet ski entertainment for tourists and locals alike, with courses that are suitable for both beginners and experts. If you want to make your Gold Coast visit special, you're more than welcome to book a jet ski safari today.